Passover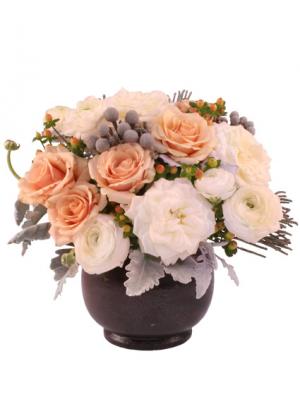 Velvety Hues
Arrangement
Create a calm, relaxing mood with these lush blooms. Featuring white and peach roses, white ranunculus and silvery dusty miller leaves, this arrangement symbolizes pure tranquility and is a beautiful choice for any occasion.
Order a beautiful centerpiece for your Passover meal from ALWAYS AN OCCASION FLORIST & DECOR!
At ALWAYS AN OCCASION FLORIST & DECOR we strive to provide the best possible flowers in our arrangements. However, as with all of nature, things don't always go as planned. Therefore, we stand behind our flower arrangements 100% for 3 days with a one-time full refund or replacement. We cannot guarantee anything past that so remember to follow the instructions on the care tag included with your flowers for the longest enjoyment of your arrangement. Original product must be returned.