Spring Flowers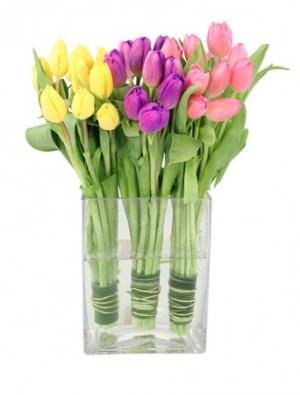 Tulip Trio
Arrangement
An elegant display of tulips in lavender, pink, and yellow expertly displayed in a tall rectangular vase. This arrangement will be beautifully crafted and delivered fresh! Call to order today!
ALWAYS AN OCCASION FLORIST & DECOR has a charming collection of spring flowers waiting to brighten your day.
At ALWAYS AN OCCASION FLORIST & DECOR we strive to provide the best possible flowers in our arrangements. However, as with all of nature, things don't always go as planned. Therefore, we stand behind our flower arrangements 100% for 3 days with a one-time full refund or replacement. We cannot guarantee anything past that so remember to follow the instructions on the care tag included with your flowers for the longest enjoyment of your arrangement. Original product must be returned.